Peacock Fans
The second week has come to an end,and with it we say goodbye to a new group of fishermen who have been visiting us as our new season`s fly-fishing resumes.It has been an interesting group of people who now say a fond farewell and "Adeus" to the Àgua Boa.Their expectations well reached and for some even surpassed.
It has been a week of strong emotions and,even with the rain that was felt at the beginning of the week,wich raised the water level a little,the fishing days were not negatively affected.Both in number and size,our customers leave satisfied with what Àgua Boa has provided them.The largest specimen of the week was 17 lbs,but the number of fish between 10 and 16 was impressive.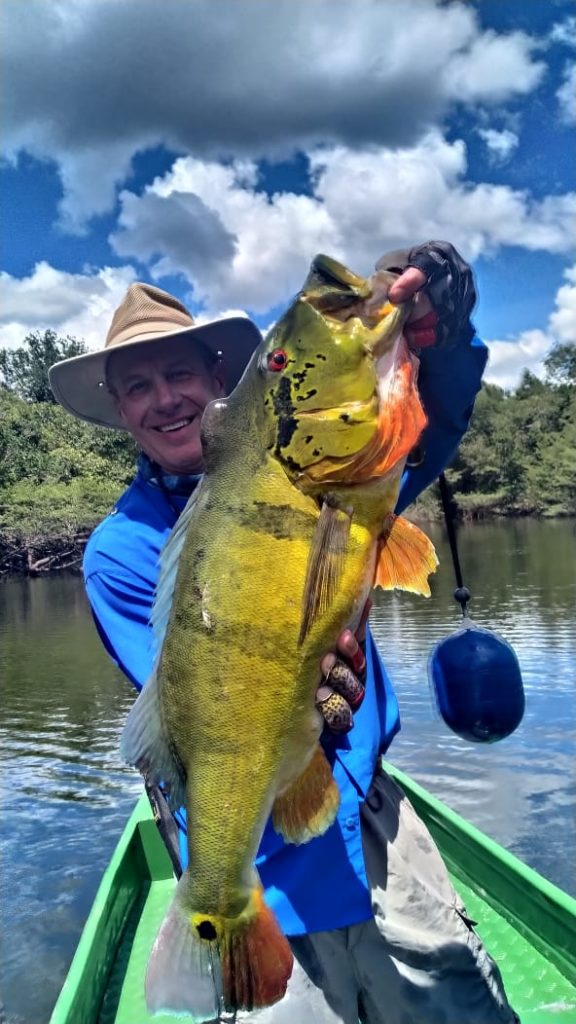 Although the week started well,it ended even better,and it was gratifying to see the satisfied smiles on each fisherman`s face at our Friday night dinner together.As the river level is a little above normal for this time of the year,we recommend that our guests do not forget Sinking lines,as Intermediate lines.These types of lines can be very effective under current conditions.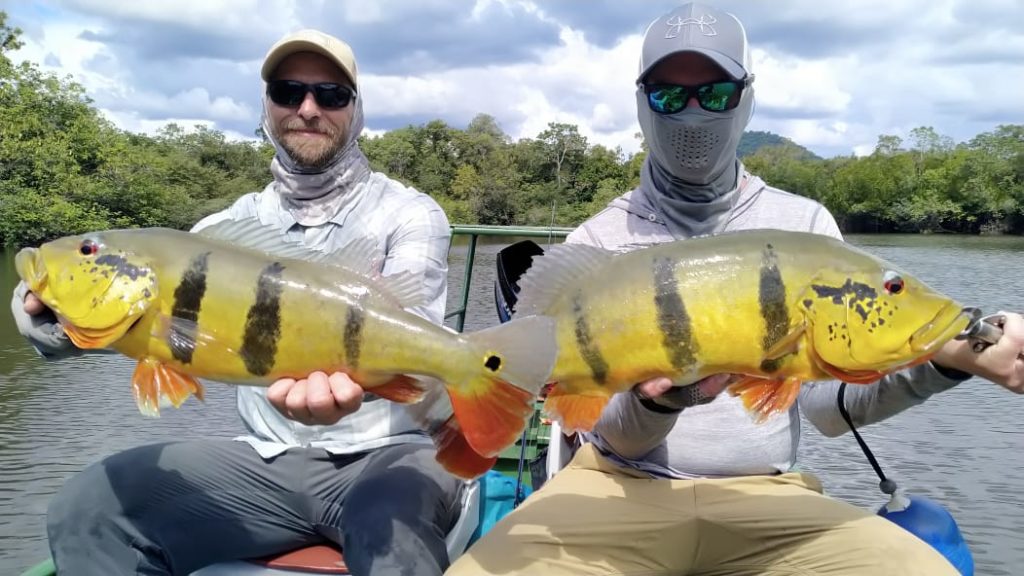 The incredible sunrise each morning offers us a unique beauty that inspires our experienced team of employees to provide the excellent service to which our guests have become accustomed. Each member of our team is dedicated to do their utmost to ensure that the daily experience of each friend who visits us is the best it can be.
The sun rises,and the sun sets…And within this phenomenon of nature,dreams are fulfilled,goals achived….
Until next week
Your Àgua Boa team