Dear Peacock fans…
The season continues, and the days flow into weeks… Here at the Agua Boa we have come to respect the passage of time itself…
The week started with slightly  raised river levels, but ended with the river dropping.
It did not rise a lot, and generally the overall level, week on week, is slowly dropping too.
Small rains arrived almost daily, but without interfering with the fishing experiences of our guests.
This was a week of mixed experiences. Whilst the numbers on some days were not so spectacular (by our very high standards!), other days they surpassed every expectation.
It is the sheer size, power and numbers of fish above 10 lbs that continues to make our Água Boa famous; offering lifetime experiences to our guests throughout  the years.
The event of hooking a fish of 17 lbs, to undertake a fight with him, to finally be able to have a memorable and unforgettable photo… it is a mystical and unparalleled moment …
Some of these epic battles took place this week, and if some of these combats resulted in victory for the fisherman, others were won by the fish…
For the fishermen who visit us in the coming weeks, we would like to send-out some recommendations:
Bring sun-protection gloves, finger protectors, leader material – 40 lbs test (Hard Mono Better), insect repellent, strong sunscreen, etc …
About fly lines,we still recommend, slow sinking lines and intermediate lines.
These are individually small things that will make a huge difference as the week goes by!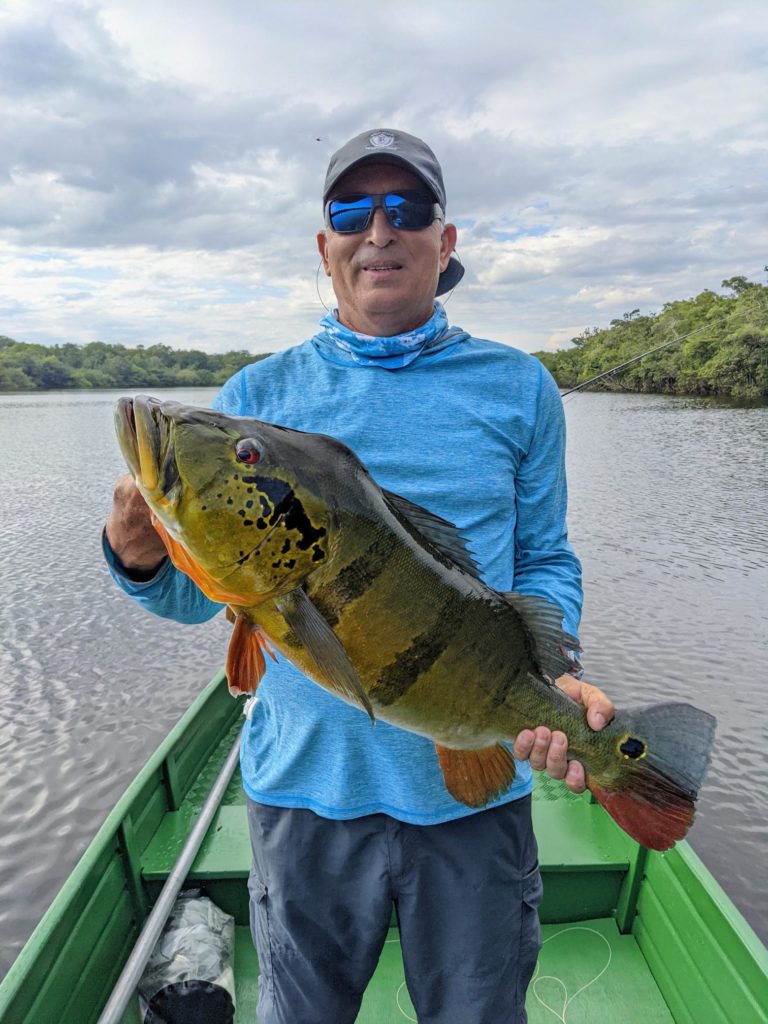 But returning to the group that visited us this week, it was great to receive old friends back amongst us…
I speak of All Larson, Doug Larson and Jim Brown, friends who visit us every season … As well as the new friends made during the week who came, and who will surely visit us in the seasons to come.
Thank you to all….
Fishing is not always simple or painless, but it is always pleasurable and unforgettable, especially when made in an extraordinary place and in the company of interesting people.
This is what makes us the incomparable Água Boa, our wonderful team and also you, our guests… past, present and future!