The sensation of seeing old guests and friends who visit us every new season is a sincere joy.
Especially the group that visited us this week, led by Scott Heywood from Angling Destinations….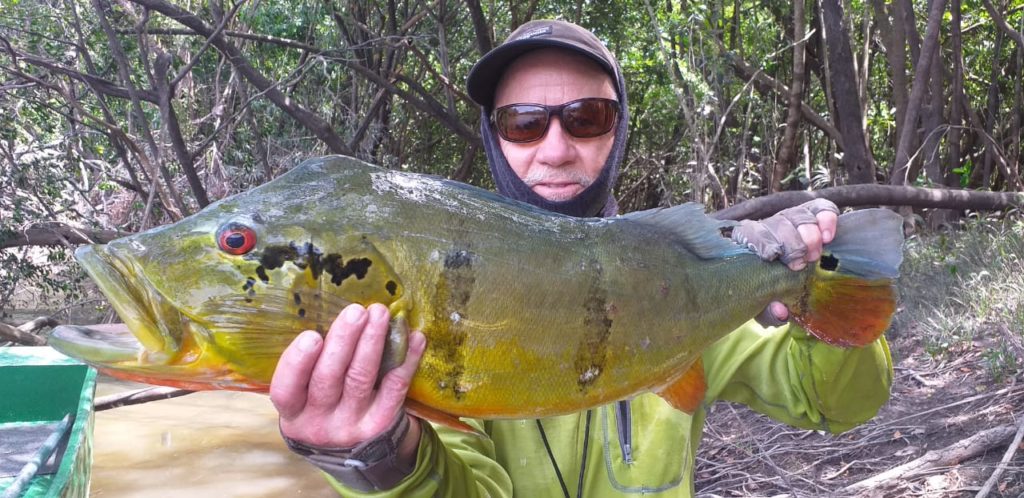 This group of extraordinary people have visited us year after year, for so long that we have already lost track of the year in which they really arrived here for the first time … They are such a major part of the Água Boa scenery and history.
And no one better than this group to legitimize the quality of fishing and the beauty of nature that is available for those who visit us.
The weather has remained unchanged, in temperature and precipitation, which means that the level of the river remains low and the golden beaches continue to emerge into prominence.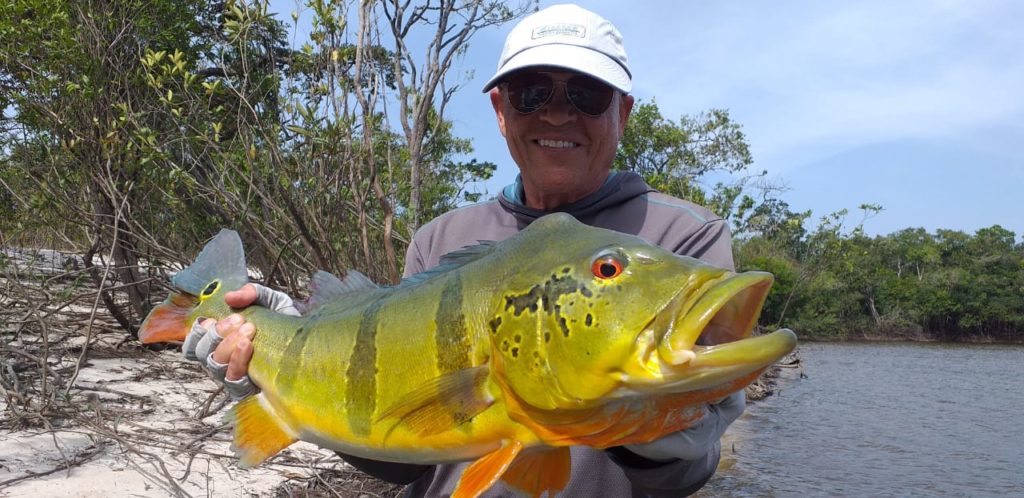 Sight fishing continues to be both the great attraction and also the great challenge for our fishermen, and during this week they were rewarded with numerous opportunities and countless fish …
Yes, the large numbers and sizes of the specimen fish captured during the week, were once again exactly what we can expect from the Água Boa.
Magnificent moments were everyday moments!
Despite the intense sun and the absence of rain, a constant breeze has kept the days very enjoyable indeed!
But, that half-hour just before darkness falls, in that moment when the wind stops… just then the 'no-see-ums' can appear and leave you itchy, so we recommend the use of good insect repellent.


Fishing with poppers was amazing this week, and those guests who dedicated a large part of each day to doing that were often rewarded with magnificent fish. Sometimes also with a perfect view of a fierce Tucunaré trying to reach the popper and in his eagerness to achieve it, sending the popper flying high in the air.
At any time, a real spectacle for the eyes …
And on the last day… the amazing jaguar again shows itself, This time to Mike and Kristie for unforgettable photos and memories.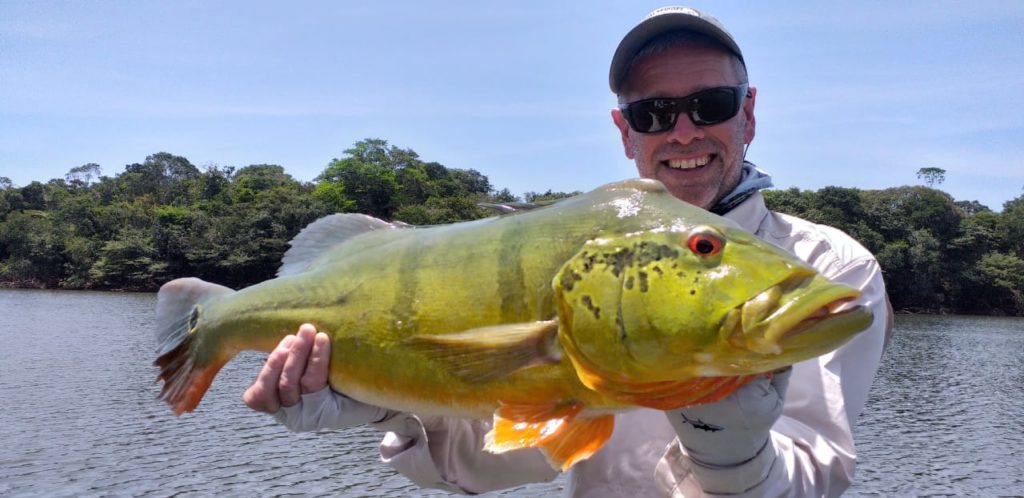 Those who read our fishing reports may find that we give a rather poetic tone to what we write.
We can't help ourselves….
We are describing a place full of poetry and mystery…. but above all… magic.
Guests, staff, fish, animals, nature… the list is endless… Each one contributes their own unique ingredient for that larger, almost mystical, experience we describe…the ultimate fly-fishing Nirvana…. the magical Agua Boa.
Until next week,
Your Agua Boa Team.