After some heavy rain at the beginning of the week, the water level came back on the rise and again the fish found a larger area in the river and lagoons to hide from the flies that our fishermen friends presented to tempt them from the water.
Even with more adverse conditions, a very satisfactory number of fish were landed, including some specimens above 10 lbs.
Our largest Peacock – Tucunaré this week was 15 lbs, and our guests took home many happy memories of peacock hookups and arapaima sightings all around.
Also, our resident Jaguar population did not disappoint and a beautiful Jaguar has been seen and photographed by one of our guests. The regularity with which these magnificent animals show themselves is surprising and we are humbled by their presence around us.
The weather this year has been atypical so far, with the strong rains that we have experienced and we hope that things will return to normal soon, and the Água Boa will again show itself in all its majestic grandeur.
In the meantime, all the members of our team will continue to make every effort to provide our clients with the best experience possible.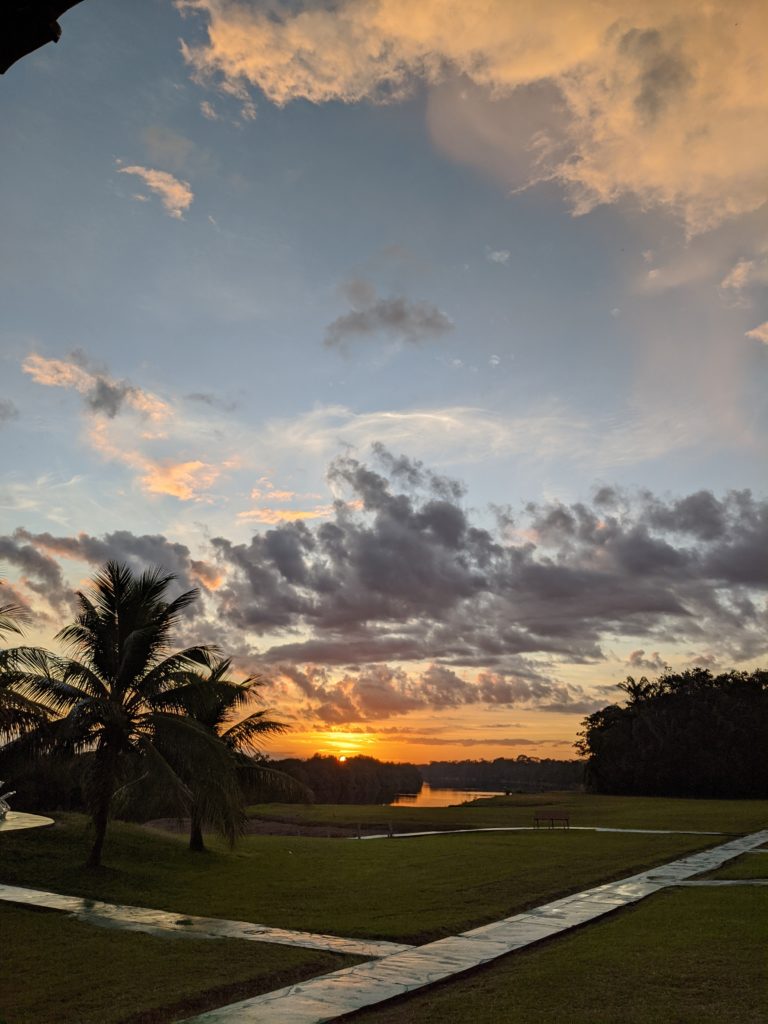 It was a week of fathers and sons.
Three of our clients decided to share this extraordinary Amazon experience with their children, and the impression they left is that they really enjoyed the moments lived in the Água Boa. We do hope these moments will be present for a long time in their memories and conversations with their own friends. We are happy to welcome guests of all ages.
Once again the week draws to a close and we say "..until soon!" To our departing guests!
Your Agua Boa team.