Last week, South Africa, New Zealand, and Argentina were all represented at our little piece of paradise, doing something that all Tucunaré aficionados love to do…
facing-off against this beautiful and fierce fish, denizen of our beautiful water.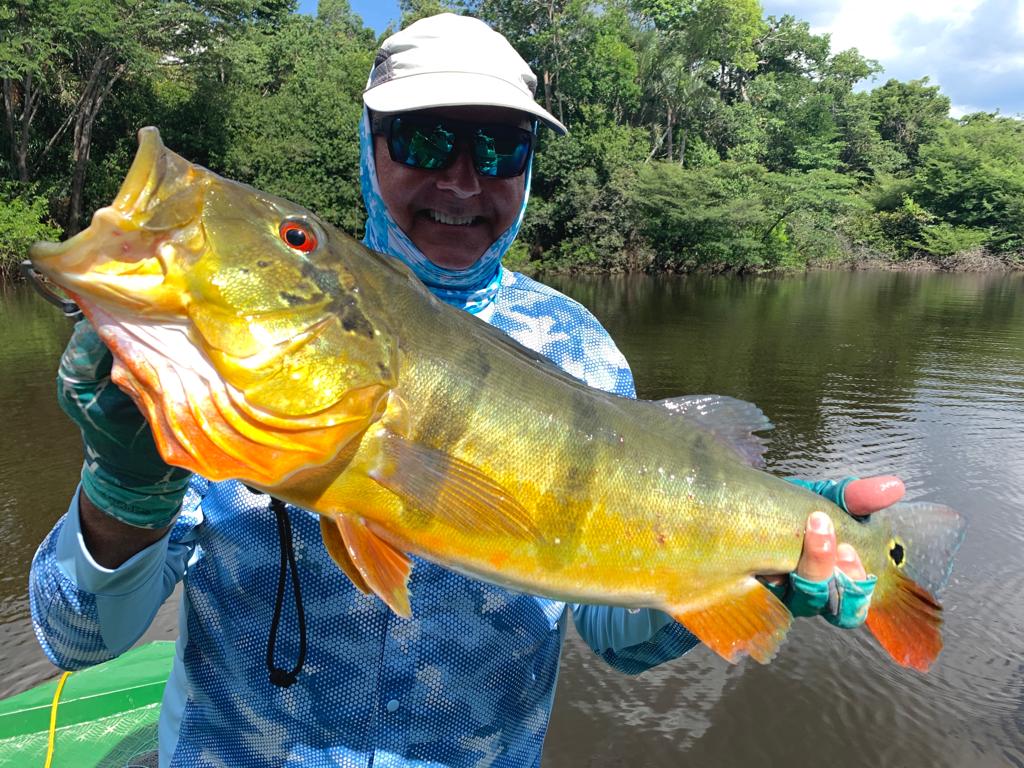 The river level is normal for this time of the season, and off to a great start as it continues slowly to sink.
Fish battles with peacocks between 10 and 16 lbs were constantly happening every day of fishing, putting huge smiles of satisfaction on our visitors' faces.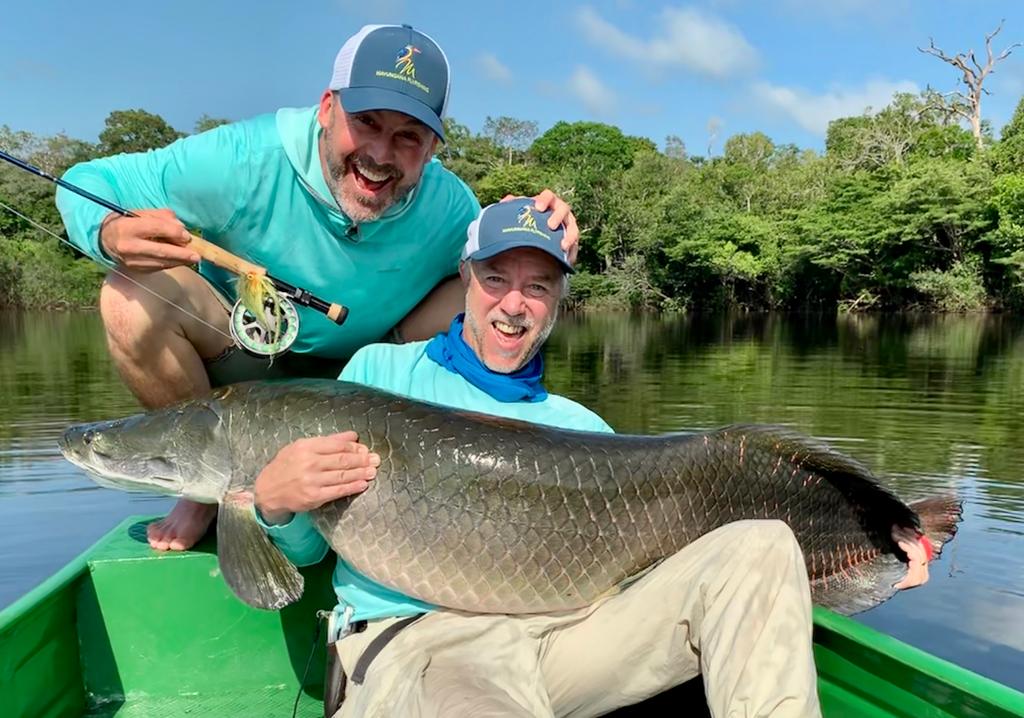 5 Pirarucus ended up posing for beautiful pictures after fierce fights with the lucky fishermen who had the privilege of dueling with this magnificent and mystical fish.
What more can we add, only that the number of fish caught more than met the expectations of each of our clients.
We remind our forthcoming guests that sinking lines and intermediate lines are working well, but there is plenty of scope for our power aficionados to use floating lines.
See you next week!!
Your Agua Boa Team