Welcome friends of 

the 


Agua Boa.
The 2023/24 season has begun, and, although the accommodation  has 
undergone some major changes for the greater comfort of our guests, the Água Boa river remains as wonderful as ever.
The season started with the water level a little below normal, but nothing scary.
On the other hand, fishing started as usual, the number of fish caught and returned to their natural habitat was what the Água Boa has accustomed us to.
Between 8 guests during the opening week, more than 1,500 specimens offered delight and a remarkable fight for the fishermen who visited us.
A very good number of fish over 10 lbs, produced excellent photos and unforgettable memories
We don't like to offer numbers to anyone who reads this blog, but we do so now because a good number of our customers are concerned about river levels in the Amazon region and their unusual drought.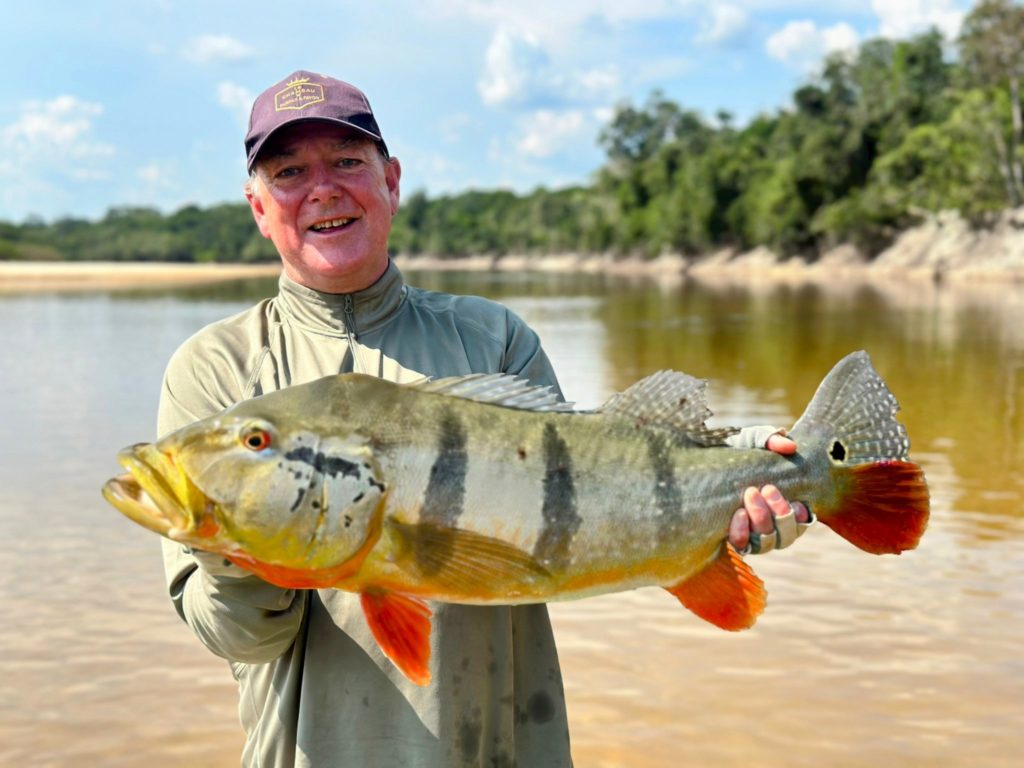 Please remember that we are located north of the Equator, and although the river is at a level below normal for this time of year, it is nothing that we haven't seen in previous years.
But the important thing is that the
fishing continues to be fabulous.
Lance Ranger, one of the Lodge partners, brought a group of friends with him, for the pre-opening week of the new fishing season.
It was a week to see old friends and meet the new additions to the group, amidst laughter and stories told, some about fishermen, some we can't reproduce here!
It was a remarkable week for the experiences shared, the friendships renewed, but above all for the hours spent on the river and the fishing of a quality that only Água Boa offers.
Thank you Lance for a memorable week.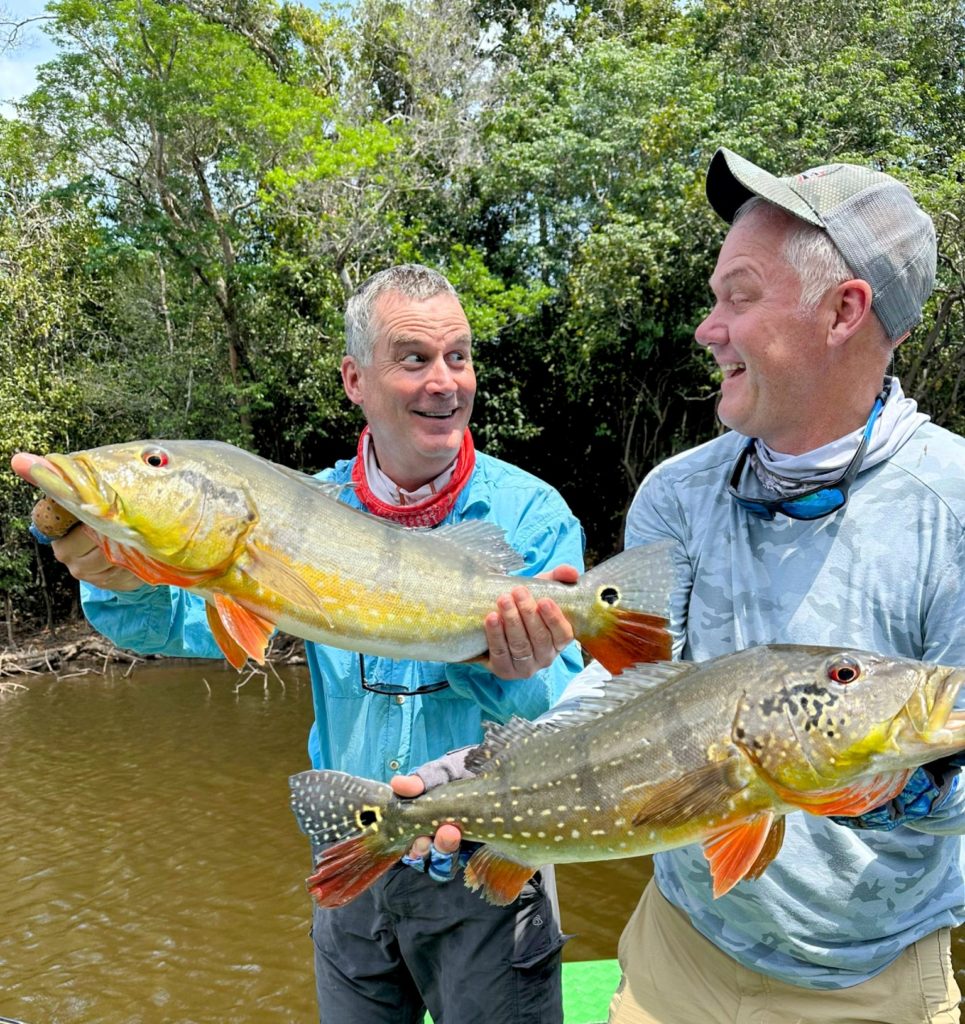 There will be big (but good!) surprises for old friends and clients to encounter when they get off the plane and look at the renovated facilities.  We won't spoil it for you, but we think you'll like our new look!
Let's now talk about our recommendations to help the fishing go as smoothly as possible.
Floating and intermediate lines are the best choice in current conditions.
Tippet we recommend 40 or 50 lbs mono.
Flies between 2 and 4 inches, the same ones used in previous seasons.
Fishing gloves or finger protectors are absolutely essential.
At the moment we haven't had any problems with insects, but it's always good to have repellent in your luggage as well as sunscreen (ideally UVF50 or even more)
Please also read the pre trip information.
We hope that the season that starts now will be excellent. For everyone, not only our team but all our guests, friends new and old, that will visit until the end of March. May many memories and moments be shared, and may the faces be lit by smiles with each week that ends and with each group that leaves us. A good season for all of us.
The Água Boa Team